What was it about?
Students got access to the TeliaPlay platform to analyse the user flows and build better experiences that tackle the current challenges.
Challenge 1: Improving the personalisation of profiles feature to have reminders for live events, such as sports matches, and let people set reminders based on their preferences.
Challenge 2: Today, the login flow is quite passive, meaning users log in and land on the start page and they don't see any prompted screen related to profiles. How can experience prompt users to update their profile more and make it a more active experience?
Challenge 3: At the moment, you have only one adult and one child profile. Telia would like to have the opportunity to add more adult and child profiles. What would that flow be?
Edge Case & Challenge 4: There is one case that is problematic and needs UX improvements - if the user is in the child's profile and if they forget both the pin code and account password, they are stuck in the child's profile. How would you fix that?
Challenge 5: The current experience is quite passive and does not have an emotional or fun aspect. How would you make it more fun and interesting?
TeliaPlay is a streaming service with a mix of popular TV, movies, and series for the whole family, whether you are at home, on the bus or in a cottage abroad. It is available on mobile, tablet, and computer.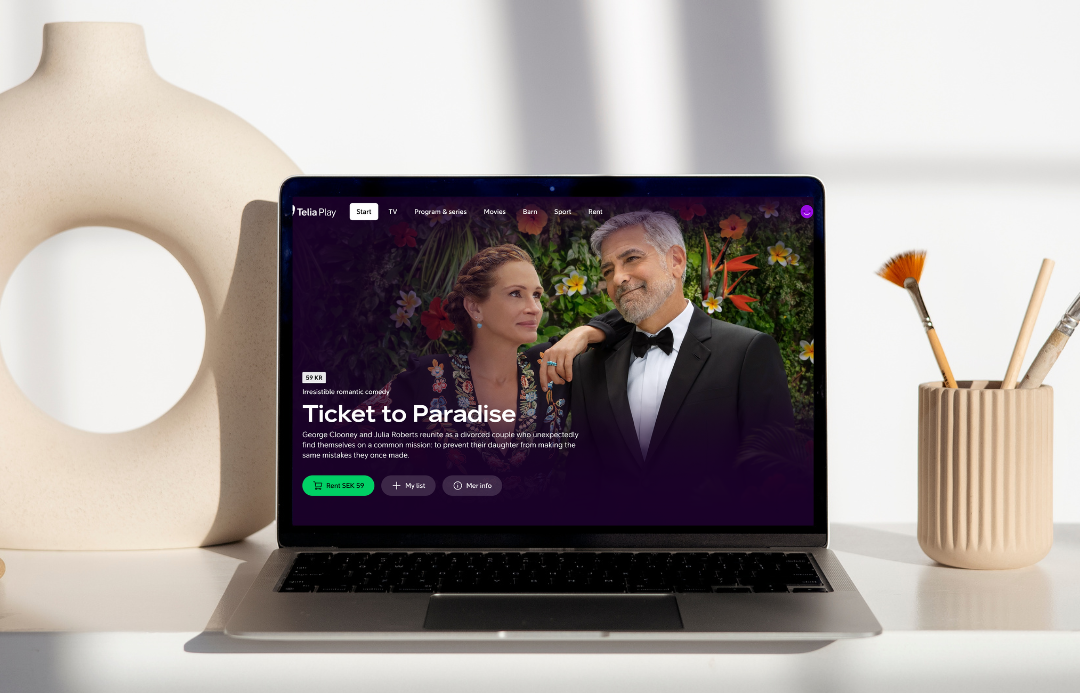 Which skills the students got to practise?
✔️ Interaction Design
✔️ Task Analysis and User Flows
✔️ Navigational design
✔️ Design Patterns for Mobile & Desktop
✔️ Pitching your idea
Outcomes
Students have developed multiple solutions for user profile personalisation (for example, family profiles and more advanced profile information).
They have analysed the current flows and discovered edge cases where Telia users might be stuck and suggested alternatives.
Students have looked into emotions and how user profile experiences can be more fun for different target groups (children and adults).
They pitched their solutions to a product design team and defended their decisions and design choices.
How did the students like the project?
It's always so empowering to be able to apply your newly acquired skills to the real world. Many people have imposter syndrome when learning and changing careers and such experiences are proof that you are capable of using that knowledge. Our students simply loved it.
"This week was the first week I truly felt I can call myself a UX designer. It was really cool to get to work with a real live case with a client, and get feedback straight from the in-house team of Telia"
"I loved all the new things I learned, and to feel the "realness" of it all!"
"I feel good, everything this week felt really smooth!!"
"I felt like a member of an actual UX/UI design team in a company and it was cool to pitch ideas to a real company with a real case! "
"Feel more confident as a member of the team and a UX designer!"
"Another roller coaster of a week with great learnings. I would have wanted more time to work on details and try more new tools."
"I loved to have Özge onboard with us this week! Her session at the start was so packed with good stuff to carry along during this week. And then to finish with feedback from the Telia team!!! Awesome!!!"
Feedback from Telia team
"Really nice work, good job to all teams!!! My manager and colleague also impressed as much as I am, I think all the teams delivered! Impressive design approach and ideas that are down to earth yet creative! It will help my team to move forward within the project. We will implement some of the ideas for sure :) Keep up the good work, wish you all the best for the rest of the boot camp and hunting jobs after."
Özge Sahin, UX Lead at Telia.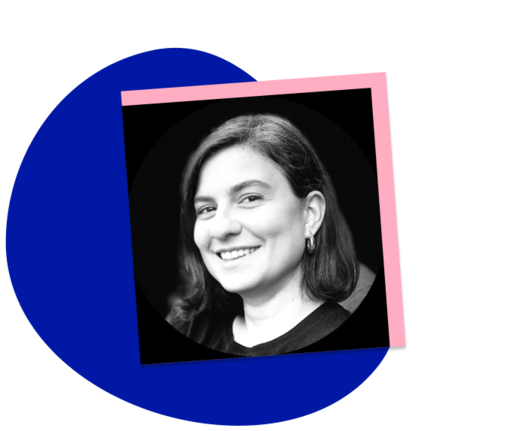 Overall, this collaboration turned out really fun and successful. The students were able to apply their newly acquired skills to a real-world case with a client and receive feedback from a team of professionals. Meanwhile, Telia was able to gain valuable insights and improvements for its platform while supporting the development of future UX designers.
Are you also thinking of becoming a UX Designer? Apply for our next UX Design Boot Camp class!