For us, coding is for everyone. It's creative and a real superpower. We have collaborated with Stockholm-based illustrator and designer Sara Edström to create printable colouring pages to paint a new image of coding. We hope that they will inspire children – and adults – all over the world to discover the magical world of computers and code.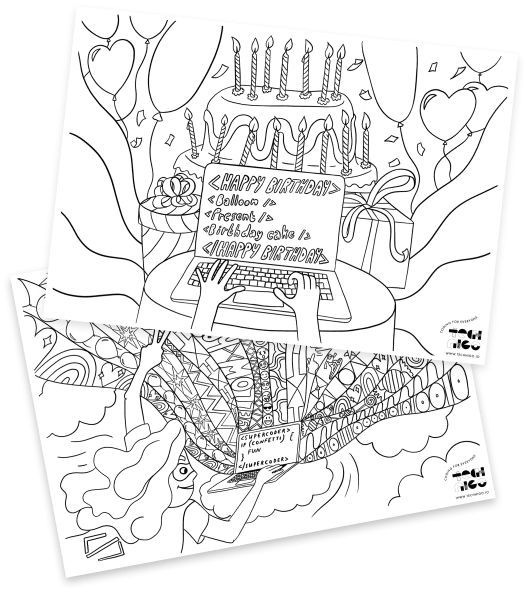 What was the thought behind the motifs?
"I made the motif with the youngest coders in mind, and wanted to illustrate that programming is a fun and creative superpower. I'm aiming to inspire all future tech heroes to come forward ❤️!"
– Sara Edström, Illustrator.
The coloring pages suits kids from 2+ years – as well as adults. Print them out and get creative with your team!
Share them on social media tagged with #something to be part of our digital vernissage.
We can't wait to see your creations!