What will you learn?
Learn the secrets of conjuring up the exact images you desire (without any camera!) and unravel the process of seamlessly weaving the art into your website's header design with UX designer Billy. He will introduce us to the AI tool MidJourney, how to write the best prompts, and what to think of from a designer's perspective regarding the AI images. If you never have tried this before, or just looking for inspiration - come and join us!
An example of Billy's work: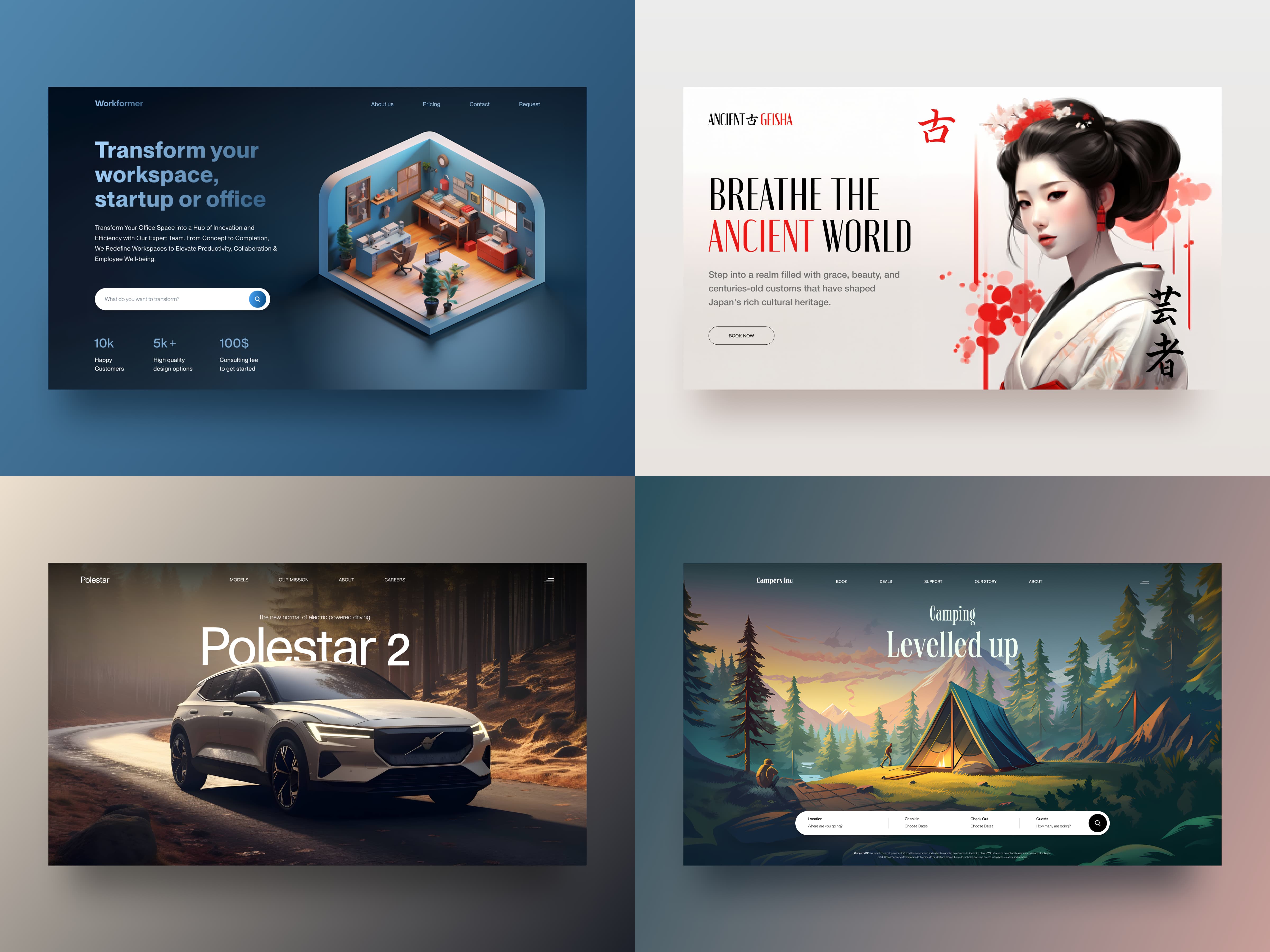 👋 Please note: MidJourney is not a free tool, but you can try a free trial. Instructions on how to install can be found in the confirmation when you sign up. OR just watch the session and find inspiration to use for another AI tool than MidJourney.
About the speaker
Meet Billy, a talented Product Designer who is currently working at Zettle by Paypal. With over 10 years of experience in the design industry, Billy has explored various domains such as Graphic, Branding & Fashion Design before finally settling in the Digital/Tech spaces about 4 years ago. His keen eye for Visual Design & Aesthetics has always been an integral part of his working career, and he pays equal attention to the why and how of beautiful designs across disciplines such as Graphic Design, Apparel, Web design, Logotypes, Typefaces, and video games.